General Information
France is a state in Western Europe with 67 million people and the capital Paris (2.16 million inhabitants), famous for its wine and cheese. Tourists are attracted by the historical sights and recreation places on the south coast. Although the government strictly controls casinos in France, it doesn't affect the popularity of gambling. On the contrary, more and more people are getting involved in this activity.
According to recent data, about 83% of French citizens use the Internet, which indicates a very high degree of development of Internet technologies (which, incidentally, is typical for almost the entire European Union). And the use of smartphones is even better – the figure of 77.5% of the inhabitants seems to be very impressive (and it is not surprising, because in this way France is in 4th place in the world).
Gambling and iGaming
Gambling is entirely legal in France. Licenses can be obtained for casinos, online gambling and, in some cases, slot machines. The state monopolizes various betting, races and lotteries. As for land-based casinos, their revenues total about EUR 2.2 billion. There are about two hundred gambling establishments in the country, mainly controlled by four operators: Partouche, Barriere, JOA, and Tranchant – a total of 32 million visitors every year.
The online market cannot boast of such revenues – annual income amounts to about EUR 1.5 billion from three million active accounts. France has 35 licensed online operators – most of them are sportsbooks, which offer betting on poker and horse racing. Online gambling is regulated by the ANJ, while casinos, in general, are very strictly controlled – entertainment and restaurant services are also added to their primary duties. Of course, it is forbidden to offer games without a license, and the participation of juveniles is also excluded.
The Department of the Interior controls Land-based casinos. Although prefects have some control powers, the issuance of land-based licenses remains entirely under the authority of the Ministry of the Interior.
As for online gambling, as already mentioned, it is regulated by the ANJ. It issues licenses to operators, although there is no variety among the allowed games – there is only poker, also betting, and horse racing. In addition, operators are only allowed to offer services in France. License fees range from 5 to 10 thousand euros. An annual fee is also paid – from 20 to 40 thousand, depending on the number of licenses. Such licenses are issued for 5 years, with the possibility of renewal.
It is worth mentioning that poker and sports betting share the first place by popularity among online entertainment, with the average age of players 25-34 years. However, horse racing is prefered by the French at a more respectable age – the average age of these players – 65 years.
The licensed online brands are pretty on the top, considering their revenues. They have been growing rapidly upwards in recent years and don't seem to be about to stop.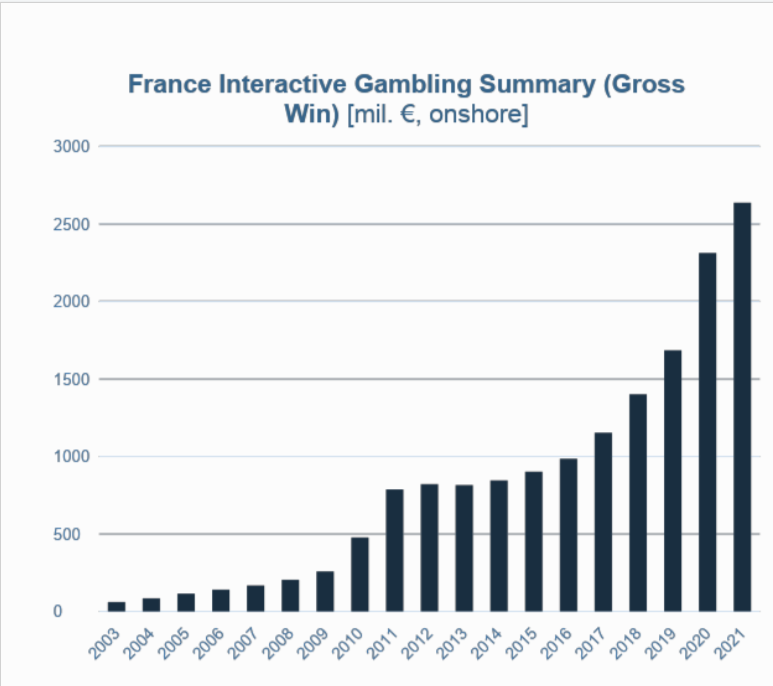 For brands without a license, everything is not so rosy – the amounts are much smaller. Overall, there are both ups and downs for unlicensed brands. However, in general, there is still an unstable growth.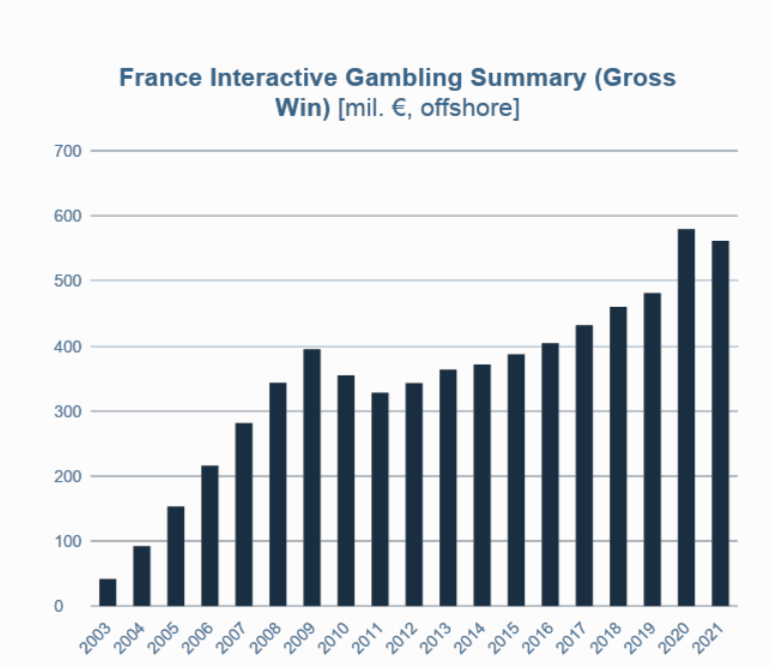 In terms of average spending per player, things are not so clear-cut – it would seem that the pandemic and general isolation should have spurred players' spending on online gambling, but since 2019 there has only been a steady decline.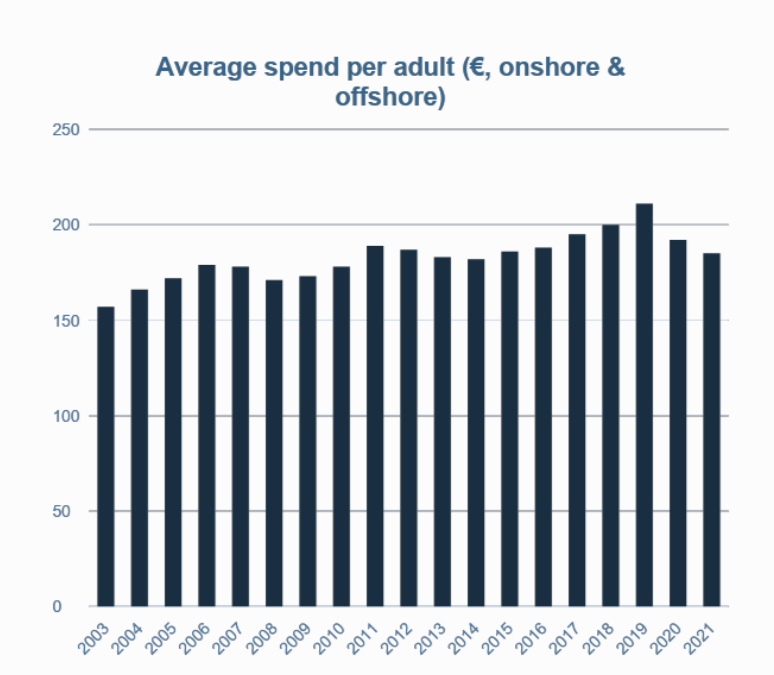 Conclusions
France is a huge market with great development potential. The combined NGR of grey and white brands amounts to billions of euros. Nevertheless, we have to act in a relatively rigid framework – the ANJ regulator seriously pressurizes brands' sites in search results. But there are positive aspects – despite the restrictions, sites without a license are openly hosted, which means that in most cases, they are not affected by the blocking.
By the way, we have a lot of offers for all tastes! Register with the link and contact the manager! – https://revenuelab.biz/